Shah Rukh Khan is also known as the 'King Khan' of Bollywood. He has given us many great movies. Here is the list of Top 10 Shah Rukh Khan movies.
Top 10 Shah Rukh Khan movies
1. Dilwale Dulhania Le Jayegi (1995)
Also starring Kajol in the role of female lead Simran Singh, this love story of all times is one of the biggest hits of SRK. In the movie, he is seen playing the role of Raj Malhotra. This is the story of 2 non-resident Indians who vacationed together and falls in love over the time. Simran, who was brought up by a strict father, begs him to let her see the world before marriage. So, he lets her go on a trip to Europe with her friends, same trip that Raj is on, with his friends. Raj constantly flirts with Simran and eventually miss the train and ends up by themselves. They fall in love but her father does not support their relationship as she was promised to be married to his friend's son Kuljeet whom she doesn't want to marry. The drama unfolds, and fights happen. But in the end, Raj and Simran end up together. It was one of the most popular Indian movies and won 10 Filmfare awards and National award for the Best Popular Film Providing Wholesome Entertainment. It tops the list of list of Top 10 Shah Rukh Khan movies.
2. Kuch Kuch Hota Hain (1998)
Another love story also starring Kajol, this movie is a love triangle and was another hit of King Khan. In this film, Shar Rukh is seen playing the role of Rahul Khanna. Kajol enacts the role of Anjali Sharma. Rani Mukherjee can also be seen in the movie playing the supporting role of Tina. The three are popular in the college. Anjali is a tomboy and is best friends with Rahul, later Tin joins them and Rahul falls for her. But Anjali was already in love with Rahul and on knowing his love for Tina, she leaves hurt. Tina and Rahul marry but Tina dies due to complications in pregnancy. She gives some letters to her mother-in-law to give to her child so that the child can set Rahul and Anjali again. And Rahul and Anjali eventually find each other because of Rahul's daughter, and after lots of drama, they unite. The film won 8 Filmfare awards and is the only one to win all 4 category award for acting. It was directed by the renowned Karan Johar.
3. Kal Ho Na Ho (2003)
Featuring SRK as Aman Mathur, Preity Zinta as Naina Catherine Kapoor, and Saif Ali Khan as Rohith Patel which are the lead roles, this drama gives the message that change is inevitable. Aman is a terminally ill heart patient, who changes the dull life of Naina after he moves in as her neighbor. Naina falls in love with him and Aman also loves her but sacrifices his love because he is ill. He sets Naina up with Rohith, who was her childhood friend and was also in love with her. Eventually, Aman dies and Naina marries Rohith and lives happily. It was the highest grossing film of the year and won 2 National film awards, 8 Filmfare awards, and 13 international Indian Film Academy awards and many more award an believe it.
4. My Name is Khan (2010)
This emotional movie of SRK was a real hit and tells the story of discrimination faced by a Muslim man Rizvan Khan in America. Rizvan marries a single mother Mandira who has a son Sameer. Sameer will be killed by some older students because of their hatred towards Muslims post 9/11 attacks. Mandira says her son died because of Rizvan and Rizvan sets on a journey to see President of US. He does after many events and he meets President Barrack Obama who says 'Your name is Khan and you are not a terrorist'. The film ends on a touching note.  It was the highest grossing Indian film at the time and was also celebrated for the first appearance of the golden couple SRK and Kajol on screen since 2001.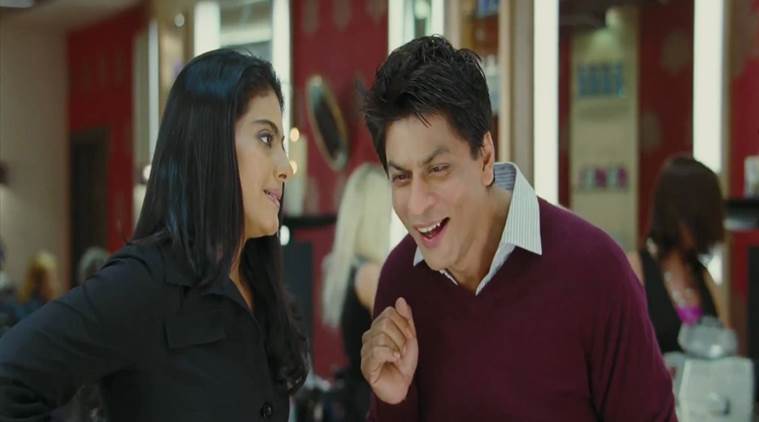 5. Chak De! India (2007)
A sports film, the movie shows SRK as a hockey player accused of betraying his country who then coaches women's hockey team to prove his loyalty. It won many awards and was also the winner of National Film Award for the Best Popular Film Providing Wholesome Entertainment. It should surely be in the list of Top 10 Shah Rukh Khan movies. It was directed by Shimit Amin.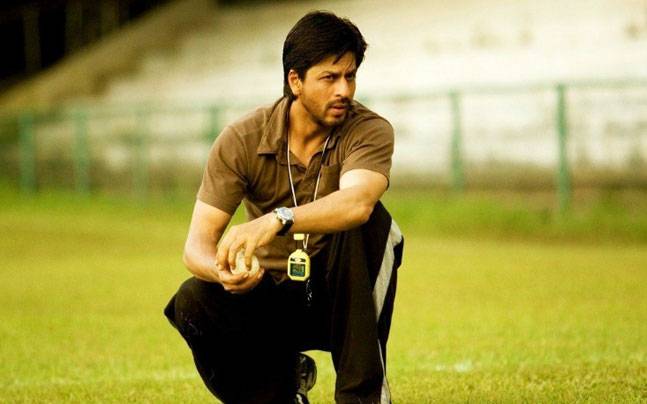 6. Om Shanti Om (2007)
A love story of a fan who falls head over heels for an actress, this was one of the super-hit movies of Shah Rukh Khan. The movie was the then highest grossing Indian film of all time both nationally and internationally.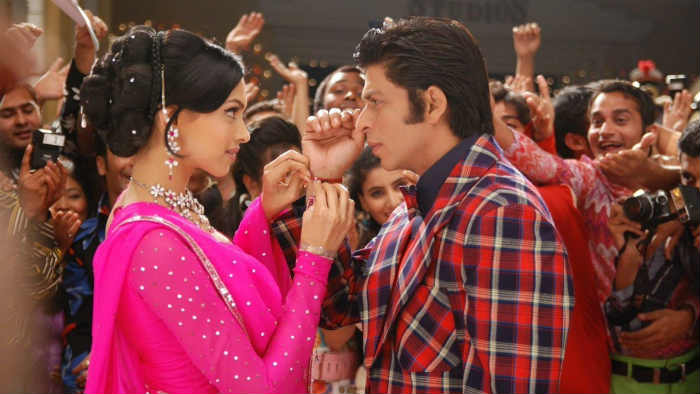 7. Rab Ne Bana Di Jodi (2008)
A dance-themed film, this film shows SRK as a simple man who falls in love with a gorgeous and changes himself to impress her. She marries him because it was her father's last wish before dying. She serves all the wifely duties but never actually loves him. After he changes his appearance, she doesn't realize it is her husband and eventually falls for him and plans to run away with him. Then she has a change of heart and returns home to find out that the guy she fell for was her husband all this time. It was a blockbuster and its music was the first Indian music to reach the top 10 albums sales for the iTunes stores. It was both written and directed by Aditya Chopra.
8. Don (2006)
A film about gangsters and crimes, SRK plays the role of a young man Vijay pretending to be a criminal mastermind Don to spy on other criminals on the instructions of a police officer and has to protect himself when the officer dies. Only the officer knew of his identity. So, when he died, Vijay could not prove he wasn't the real Don but the members of the underworld realize it and want to kill Vijay. But later it is revealed that Vijay was actually Don and the movie ends with the ever famous catchy dialogue 'Don Ko Pakdna Mushkil Hi Nahi, Namumkin Hai'. The film was nominated for many awards in the 52nd Filmfare awards including Best actor for SRK. The movie was directed by Farhan Akhtar.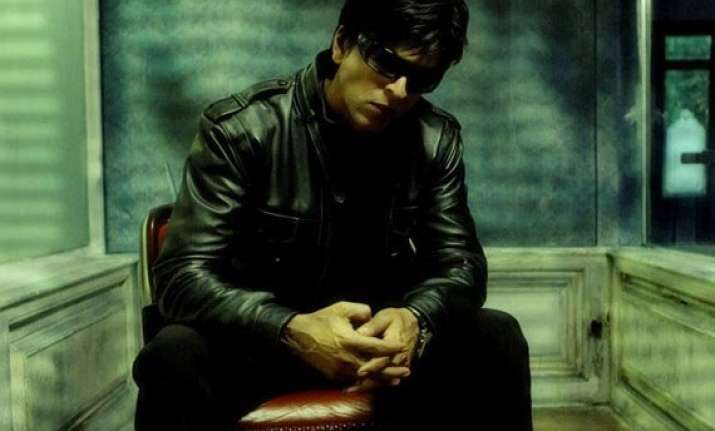 9. Chennai Express (2013)
Directed by Rohit Shetty, this is a humorous love story. This movie is about a man (SRK) traveling to Chennai to bury his grandfather's ashes in Rameshwaram and meets the daughter (Deepika Padukone) of a gangster and falls in love with her. It ranks as the 7th most grossing Bollywood film worldwide and was also the highest grossing Bollywood movie of the time until it was surpassed by Dhoom 3.
10. Kabhi Khushi Kabhi Gham (2001)
A family drama, this movie portrays SRK as the loved adopted son who is banished by the father for marrying a girl (Kajol) against his wish. So, he moves away and lives in London with his wife and son. After some years, his younger brother finds him and unites him with the family. His father understands it wasn't right for him to disown him and apologizes and welcomes him back. The film won many awards and was very popular internationally and domestically and was also the highest-grossing Indian movie ever until its record was later broken. The film also won 5 Filmfare awards. It was written and directed by Karan Johar.