We all love to dance. It is no wonder that the Bollywood has made movies based on this theme. Let's see the best Dance themed Bollywood movies.
Dance themed Bollywood movies
1. Rab Ne Bana Di Jodi (2008)
This hit movie starring Shah Rukh Khan and Anushka Sharma was directed by Yash Raj Chopra and is a romantic movie set against the theme of dance. The protagonist who marries his dance master's daughter in impromptu circumstances falls for her but she doesn't reciprocate the feelings. He finally changes himself so that she may love him and finally she falls for him the way he is. The movie was released on 12th December 2008 and was directed by Aditya Chopra. Even though the film was not promoted hugely due to terror attacks in Mumbai around the time of its release, it still became popular and was the highest grossing film overseas that year. Also, it's music became so popular that it was the first ever Bollywood song to that made it to the list of top 10 album sales in the iTunes stores that year.
2. ABCD (2013)
Directed and choreographed by Remo D'Souza, this is a movie that captured the youth and stands for 'Anybody Can Dance'. The film features Prabhu Deva, Ganesh Acharya and Kay Kay Menon in the lead roles. This movie is purely based on dance. The protagonist is a dancer who is cast aside from the dance school he established by his partner and feels alienated but later gets motivated and decides to teach his partner a lesson. He forms his own dance group to compete in a competition. But the group initially falls apart due to lack of discipline among the dancers and some rivalry between the groups but later comes together and many more talented dancers join the group. Ultimately, they win the competition after much events and drama and the story ends in a heartfelt and emotional moment for the dancers. The movie was produced by Siddharth Roy Kapoor and Ronnie Screwvala. It became a hit and got positive reviews from the critics. It was released worldwide in 3D on 8th of February, 2013.
3. Naache Mayuri (1986)
The inspiring journey of an aspiring dancer who lost her leg to an accident, it's the story of Sudha Chandran, also enacted by her in the movie. Sudha receives an artificial foot and tries to dance again with it and isn't deterred when she fails due to pain and she perseveres and trains until she could dance well with her prosthetic foot and charms the audience with the sheer beauty and litheness of her moves. The movie was a remake of the Telugu film 'Mayuri' of 1984. It was directed by Sudhendu Roy and choreographed by Gopi Krishna. Sudha Chandran was featured in the main roles in both the Telugu and Hindi versions.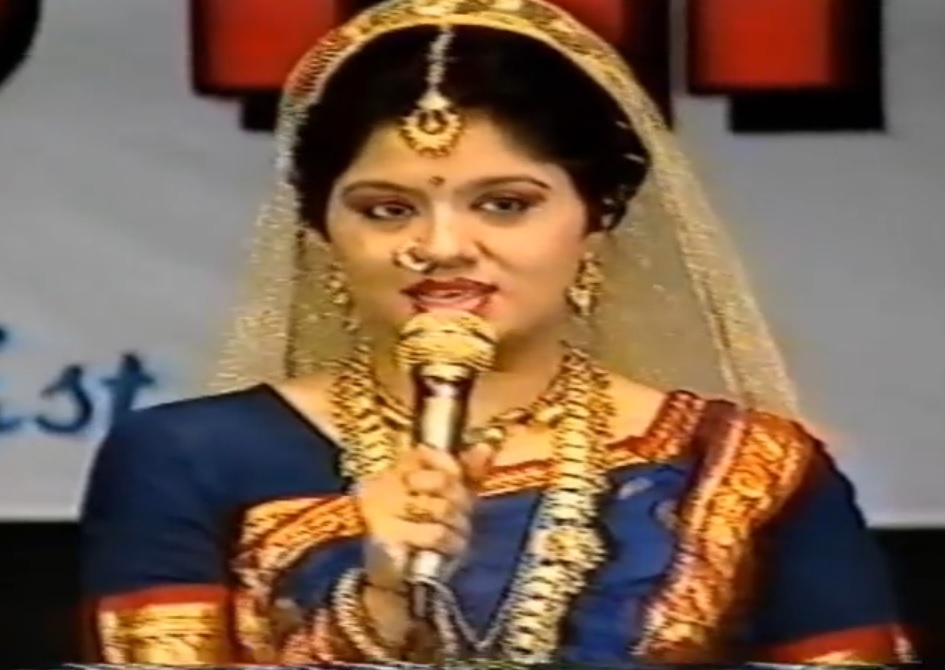 4. Disco Dancer (1982)
The story of a hardworking and talented street-performer Anil who becomes rich with his dancing, this movie was a box office hit and was starred by Midhun Chakraborthy and directed Babbar Subhash. Anil's mother is imprisoned by falsely accusing her of thievery and he vows to retain her honor someday. He works hard and becomes successful thus redeeming her and fulfilling his promise. The movie was directed by Babbar Subhash and is famous for its exceptional songs which became instantly very popular.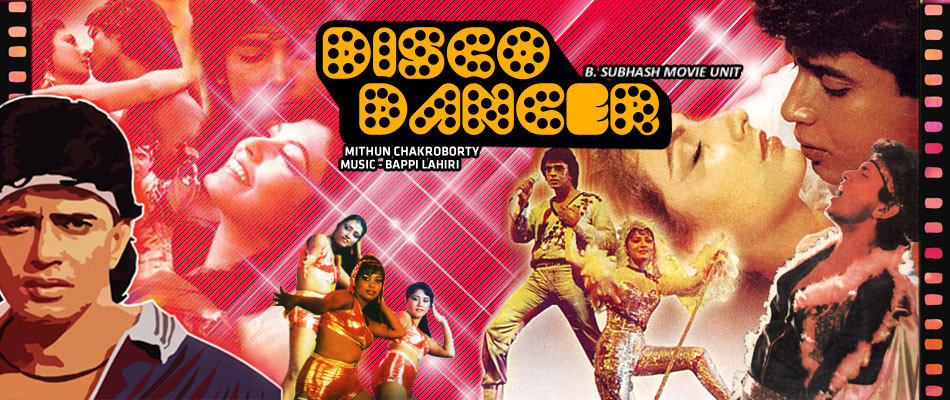 5. Aaja Nachle (2007)
Directed by Anil Mehta, this movie is a story of a dedicated Indian dancer based in America who tries to save her dance theatre back home. The lead role being enacted by Madhuri Dikshit, this movie was distributed by Yash Raj Chopra. The protagonist finds that her dance school is about to be destroyed and she seeks the support of locals and gets them involved in dancing and thus earning their support. Even though the film was not received popularly, it is based on dance and was the comeback movie of Madhuri Dixit in her first film after 5 years. Konkona Singh Sharma, Jugal Hansraj, Akshaye Khanna, and Kunal Kapoor plays the other main roles in this movie.
6. Chance Pe Dance (2010)
A story of an aspiring actor, this movie is a dance drama starring Shahid Kapoor and Genelia D'Souza was directed by Ken Ghosh. The struggling actor who can't get his talent recognized, his life changes when he meets the love of his life who encourages him to participate in a talent hunt. He suffers through a lot and denied a lot of times even though he was talented and hardworking. Eventually, he wins the talent hunt competition and stars in a movie, thus making him successful. The movie was produced by Ronnie Screwvala under his banner of UTV Motion Pictures. Though this film did not make a mark at the box office, it still is a great dance-themed movie centered on dance and romance.
7. Dil To Pagal Hai (1997)
Tale of a love triangle, this is another box-office hit of Yash Raj Chopra praised for its choreography. Actors Shah Rukh Khan, Madhuri Dixit and Karishma Kapoor play the lead roles in the movie. The main male character is in love with a girl who is already engaged while his female best friend is secretly in love with him.
8. Ilzaam (1986)
This Govinda starrer is a drama about a dancer who distracts people with dancing while robbing their homes. The movie was directed by  Shibu Mitra. This movie was the debut movie of Govinda. It was a box office hit. The movie is basically a love story in which a poor guy falls in love with a rich girl but her father opposes their relation unless the guy gets rich. So he leaves behind his love leaving her heartbroken. But later she finds out that he became a criminal who robs people by performing on the street while his partner conducts the thievery.
9. Taal (1999)
Music by A R Rahman, and stars Aishwarya Rai and Akshay Khanna on the lead roles, this sensational romantic movie was directed by Subhash Ghai. The male lead Manav falls in love with Mansi but his parents disapprove and insults her father. Hurt and angry Mansi decides to move on. She soon meets a famous music producer/director Vikrant and signs a contract with him. Mansi performs dances under the contract and becomes a sensation in India. Vikrant falls in love with Mansi and she's forced to be engaged to him even though she does not love him. Soon Manav returns and apologizes to Mansi but she rejects him. Eventually, she realizes her love for Manav and breaks of the engagement with Vikrant on good terms and thus Manav and Mansi get their happily ever after.
10. ABCD 2 (2015)
Though not a sequel to the famous ABCD, this movie starring Varun Dhawan and Shraddha Kapoor as young dancers, was also choreographed and directed by Remo D'Souza. It's the story of 2 childhood friends who dream to be dancers forming a group and eventually becoming successful. Initially, they compete in a national dance competition where their moves are discovered by the judges as copied and they are declared cheaters. Insulted, the team disperses with individuals looking for jobs. They vow to redeem their image by participating in a hip-hop competition in Las Vegas and after many struggles financially and emotionally, it all pays off and they return victorious.