2017 was a great year for Bollywood as well as for Bollywood fanatics. The year saw many hit movies with some being even popular worldwide. They garnered the attention from all over the world and some were even dubbed into foreign languages! There are some movies of 2017 that every Bollywood junkie must see if they haven't yet. Watch these super hit Bollywood movies of 2017 for some drama, action and more and kick off this year on the right note.
1. Toilet – Ek Prem Katha
Starring Akshay Kumar and Bhumi Padnekar, this hit movie of 2017 talks about a real issue in a backward society. The protagonist's wife whom he married for love, threatens to leave him if he doesn't construct a toilet inside the house because she can't defecate openly in the field, that too in the early morning and the protagonist sets out to construct one and tackle the issue to earn back his wife's love and respect. The movie sets the main point on the removal of open defecation from the country. It also features Anupam Kher, Divyendu Sharma and Sudhir Pandey in supporting roles. Even though it may seem funny, it is a serious issue in many backward villages in real life. The movie was directed by Shree Narayan Singh and gives a really good social message as well as awareness about one of the most problematic issues faced by our country. The film was widely popular and got nominated for 3 awards in the 63rd Filmfare Awards including awards for Best Actor, Best Director and Best Film.
2. Jolly LLB 2
Again starring Akshay Kumar as a lawyer 'Jolly' and Huma Qureshi as his gorgeous wife Pushpa, this super hit black comedy film is a sequel to the 2013 movie Jolly LLB. The movie also features Saurabh Shukla and Annu Kapoor in the other main roles. The story portrays the Indian legal system. The protagonist is an advocate who works as an assistant to a famous lawyer in Lucknow. He takes on a client who suicides after he cheats her for money so that he can build his own chamber and on knowing this, he feels guilty. He tries to amend his mistake by fighting for the client. He has to stand up against one of the powerful lawyers of the state and will initially fail in his attempts to prove his case. When he does succeed, his opponent uses his money and power to alter the evidence collected by Jolly. He is admonished by the court for presenting a case with falsified evidence even though it was true and sets out to take on the most crucial case he has ever had and he finds out the truth and thus wins the case. The movie shows the difficulty in attaining justice for a commoner and satirically criticises the complications of our legal system. It was nominated for many awards.
3. Raees
This movie with the name meaning wealth is just about that – money. Featuring Shah Rukh Khan as the male protagonist Raees, Mahira Khan as the female lead Aasiya and Nawazuddin Siddiqui in the supporting role of an honest police officer Majmudar, this movie is about a bootlegger who was noted by the police officer and the things he is forced to do so he can continue doing what he does. Raees Alam was an intelligent smuggler who was noted by officer Majumdar. But the chief ministers and other powerful people support Raees, so he still reigns. But somehow Raees finds himself broke after a series of events. Filled with crooks, smugglers, thieves, betrayals and a lot more emotions, Raees is an exciting adventurous action movie of all time. It was directed by Rahul Dholakia and was a commercial success with the title of highest grossing Bollywood movie of 2017 until it was surpassed by Tiger Zinda Hai. The film also got nominations for 5 positions in the 63rd Filmfare Awards including Best Actor for Sha Rukh Khan.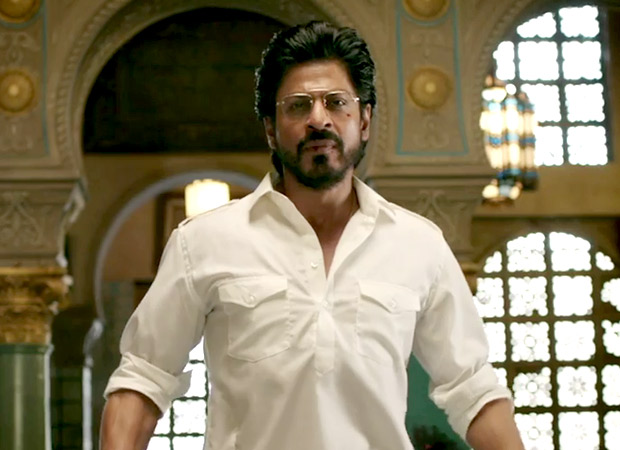 4. Baahubali 2: The Conclusion
With many records to its's name like highest grossing Indian film in the world briefly and highest grossing film in India, this movie starring Prabhas, Rana Daggubathy, and Anushka Shetty, sure lived up to the hype. This fantasy fiction is the story of a son avenging his father's death and is a must watch movie for everyone. This mega blockbuster movie was directed by S S Rajamouli and holds many records like the highest grossing Hindi film and second highest grossing Indian film worldwide. It was also the first movie ever to gross over 10 billion INR. The movie is the sequel to the movie 'Baahubali: The Beginning". It was such a blockbuster and received the Telstra People's Choice Award at the Indian Film Festival of 2017 at Melbourne. The movie was made in Telugu and Tamil simultaneously and was dubbed later in Malayalam, Hindi, Japanese and Russian. The story of how he killed Amarendra Baahubali was narrated by Kattappa in the movie. Bhallaladeva, the selfish and cruel king destroys everything and kills Amarendra Baahubali forcing his wife and baby son Mahendra Baahubali to flee the kingdom. Kattapa tells Mahendra Baahubali how his father died and also about the cruel regime of Bhallaladeva. Angry and determined to avenge his father, Mahendra Baahubali raises an army and defeats Bhallaladeva and burns him alive on a pyre made by his mother Devasena. Thus he becomes the new king of Mahishmati with Avantika as his queen and thus brings peace and prosperity back to the kingdom. Baahubali series is a fantastic set of movies that everyone should watch at least once in their life to enjoy the extends of the graphics, storyline and plot that are really mesmerizing.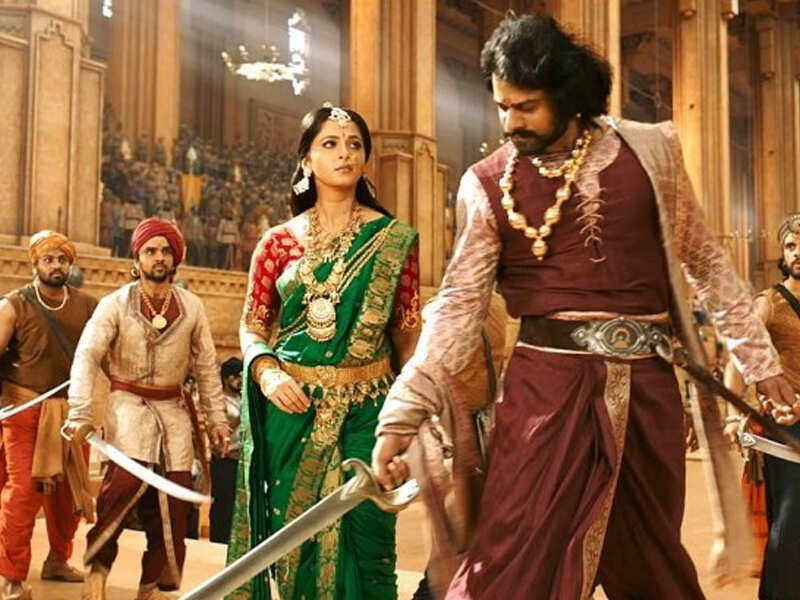 5. Tiger Zinda Hai
One of the highest grossing films in the Indian film industry, this movie is the sequel and second installment of the 'Tiger' movie of 2013. Featuring Salman Khan as Tiger, Katrina Kaif as Zoya and Sajjad Delfrooz as villain Abu Usman which are the lead roles, this movie is a story of an Indian agent working together with a Pakistani officer against a ruthless militant. Angad Bedi, Kumud Mishra, Nawab Shah, Girish Karnad and Paresh Rawal can be seen in the supporting roles. The movie was directed by Ali Abbas Zafar and is one of the most expensive films made by Bollywood ever and currently the most expensive film of Bollywood. The movie was based on the abduction of Indian nurses by the ISIL in 2014. Tom Struthers won the award for the Best Action at the 63rd Filmfare Awards. Tiger and Zoya have disappeared for 8 years. Meanwhile, 40 nurses are trapped in their own hospital by Abu Usman, the ISC chief. They should be saved within 7 days since after that US will launch an airstrike to kill Usman. The officials feel that Tiger and Zoya are the ones who are capable of saving them. So, they heed this request and heads out to save the nurses and after much difficulty, succeed. They again go into hiding but promises that they will be there if their country ever needs them. This is also another one of the greatest movies of 2017 and is action packed and good for an adrenaline rush on boring days.