India is famous for its diversity in culture and languages, which means there is a diversity of the types of movies created here too. There are a lot of great movies in South Indian film industries that everyone deserves to see. So, here's a list of few Bollywood should remake.
south movies that Bollywood should remake
1. Mumbai Police (2013)
This terrific Malayalam movie is truly one of a kind. It is the story of a gay police officer who loses his memory of everything including his sexuality and the fact that he killed his friend and he is assigned the investigation regarding the murder by the senior officer who knows that it was him who killed his friend. He forgets everything, including his sexual orientation and was horrified when he met his former lover who did not know about his memory loss and tries to be a lover to him. This movie features Prithviraj in the lead role, who is familiar for the Bollywood crowd from the movie 'Aiyya' in which he played the lead role along with Rani Mukherjee.
2. Anbe Sivam (2003)
One of the best Tamil movies, this is a story about two men Nallasivam and Anbarasu, who possess very different personalities from each other, traveling from Bhubaneswar to Chennai. The man Anbarasu is suspicious of Nallasivam and keeps trying to get away while he constantly helps him because he runs into many troubles. They share stories and this movie is really interesting to watch. It talks about many problems like communism, atheism and a protagonist is a kind man who suffers from an inferiority complex because of his disfigurations due to an accident but is altruistic nonetheless. The famous actor and dancer Kamal Hasan and R Madhavan who is familiar to the Bollywood from the numerous movies he starred and acted in, plays the lead roles in this movie.
3. Bommarillu (2006)
A movie about the relationship between an overprotective father and son, it has a great storyline and is also a romantic drama. The controlling father fixes the son's wedding with a rich girl even though the son vows to not let his father control whom he marries but is forced to get engaged. He resents his overbearing father and is bitter about him. His life changes when he meets and falls for a girl who is different.
4. Charlie (2015)
Yet another Malayalam movie, this is a romantic drama which tells the story of a young woman who runs away from her house because she doesn't want to marry and stays in a hotel. In her room, she finds an unfinished book full of drawings and piqued by curiosity, he decides to find the owner of the book. So, she traces the book and backtracks to all the characters drawn in the bok and finds them one by one. During her journey, she unveils all their stories but misses seeing the owner by the hair. Actually, he knew that she was searching for him and agrees to meet her. They meet and he tells him his name is 'Charlie' and she introduces herself as 'Tessa'. He then invites her for a drink. The movie ends with a happy and charming note of them walking into a new journey of life together. The movie won 8 awards at the 46th Kerala State Film Awards including the awards for best actor, best actress, best cinematography and best director.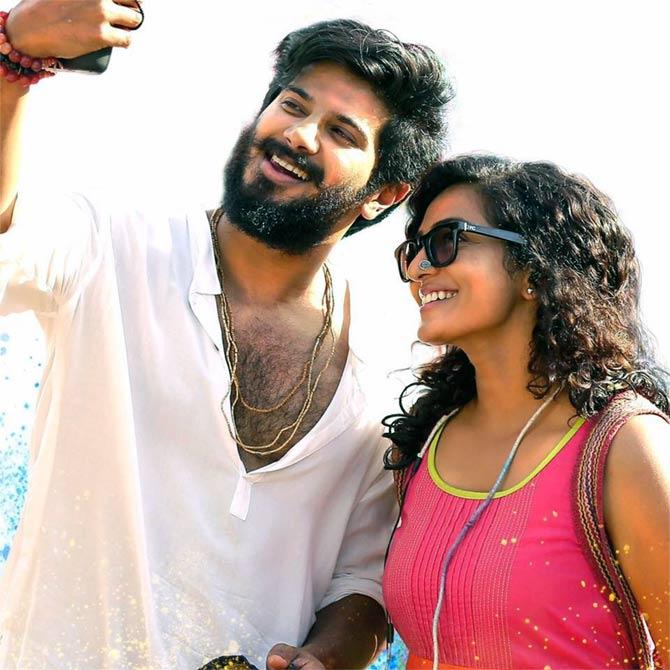 5. Lucia (2013)
This intriguing Kannada movie was a super hit psychological thriller and was crowdfunded thus beginning a trend. The movie is about the insomniac protagonist who takes a pill for his condition and stays in a state of coma with a different kind of dream while an investigation is being held about his current state. It commands our attention in a way that is quite indescribable. This thriller play with our minds. The movie is shown as two bits, one part being a dream and the other being a reality. The dream is shown in black and white tones. It is about a pill called Lucia which the protagonist takes for his insomnia. The pill causes the one who intakes it to see whatever they really want in their dreams but if not taken consistently, these dreams can turn into nightmares. The end of the story is what shows the real beginning. It is really enthralling to watch. The movie was premiered at the London Indian Film festival and also won the Best Film Audience Choice awards at the same festival.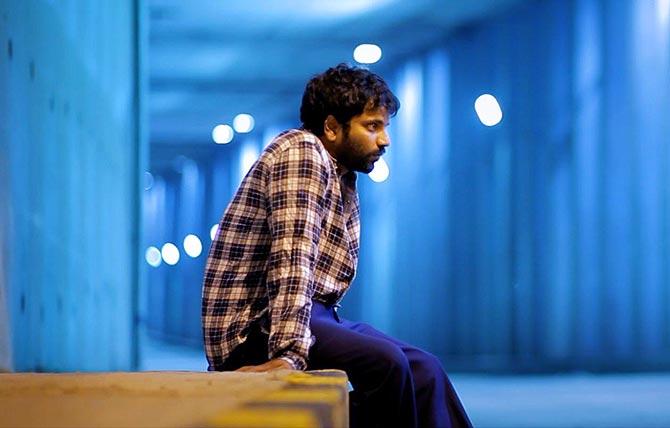 6. Vaaranam Aayiram (2008)
This is like one of a kind ultimate romance movie that describes and shows true love throughout from the beginning to end in two generations. It is an emotional roller coaster and its effects last in our mind for at least a few days after watching the movie. The movie shows a couple who married for love and their love is shown beautifully. They have a son who loves his parents very much. He falls in love too but she dies. He is devastated and heartbroken and resorts to drugs. His parents try to make him better but still, he can't bear his sadness and leaves his home to a faraway place and saves a kidnapped child. Over the years, he becomes stronger and mature and more grown up. His sister's friend proposes to him but he doesn't reply. He starts training his body strictly to forget his pain and joins the Indian army. His sister's friend also gets posted at the same military academy as him after many years and proposes to him again and this time he accepts and marries her. Later, his father dies while he was on a mission but he completes it before returning home to see his father's body. Him, his sister, mother, and wife are seen walking peacefully after letting go of his father's ashes in the sea and the film ends in a happy note with the message that whatever happens, life goes on. It is a very beautiful film that captures and enthralls our heart.
7. Arjun Reddy (2017)
Another love story, this movie is a different take on romance and shows the modern day love and effects of heartbreak in a different way. The protagonist Arjun is a brilliant guy and is in medical school. He also has anger management issues. While in college, he falls in love with a first-year student Preethi who also eventually loves him back. He also has a group of good friends like Shiva, who looks out for him. Meanwhile, their love blossoms and their relationship also becomes intensely physical and she moves in with him. He graduates and qualifies for MS and flies out. He flies back every 3 months to see her and on one such occasion, he goes to her house for inviting her to a function where they make out to which her father walks in. He becomes furious and throws him out and does not agree with their relationship. Arjun gives Preethi an ultimatum to decide but her phone is seized by her father and she could not contact him. She is married off suddenly and Arjun becomes devastated and becomes a drug junkie and alcoholic. Eventually, he corrects his ways after his grandmother dies and over time, sees Preethi again who was pregnant. She tells him she ran away 3 days after her marriage and she was bearing Arjun's child. The couple then has their happily ever after. It gives the message that whatever is meant to be, will happen.